New Bagz for 2013
Posted on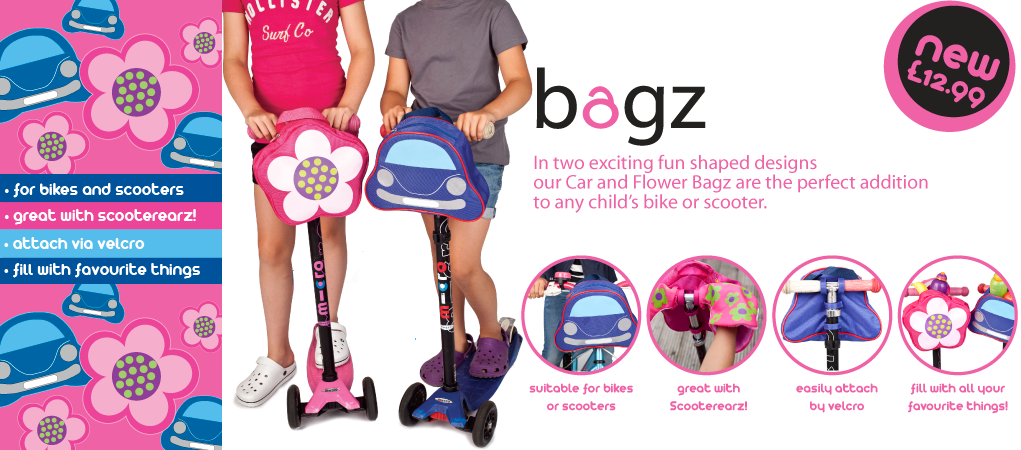 Launching October 2013 are our new Bagz.
These 2 fun shaped bags come in a choice of a flower or a car design and will brighten up any scooter or bike. Suitable for Mini Micro, Maxi Micro and all other makes of push scooter, they make a great micro scooter accessory. They are also suitable for use with cycle bikes.
They are attached to a scooter or bike using velcro attachments and are therefore easy to remove and take with you via the carrying handle at the top.
Made in a waterproof material and a cute zipped top your children's favourite things will be kept safe whilst out and about.
Perfect for a snack if meeting friends in the park with their wipe clean interiors.
They also co-ordinate perfectly with our Scooterearz range. Make sure your child's scooter stands out from everyone else's in the playground!
At only £12.99, available to pre-order now from www.scooterearz.com/bagz.html they make a great Chirstmas stocking filler.
Tweet